The South Boston Recreation Department hosted its 15th annual archery camp this week with 81 children who attended the camp and were split into two groups due to the large number of participants.
The camp was used to teach children about archery and arrow safety, basic archery skills, proper technique, how to focus on the target, the importance of teamwork and to help children gain self-confidence.
Individual and group archery competitions were organized for each age group. The top three people from each age group will receive medals for their archery scores today (Friday). The top three teams will also receive medals for their scores, and each will receive a certificate for their participation in the camp.
"Francis Mitchell taught us how to shoot, it improves self-esteem and helps people with their physical and mental abilities," said Mary Douglas, camp director for the South Boston Recreation Department.
She also said: "We hope to increase children's interest in archery from an early age and like to tell them, 'someday you might compete in professional competitions or even compete in the Olympics someday. . ""
Joel Medley, Mary Douglas, Keith Douglas, Ruth Brown and Mikyler Smalls all volunteered their time at archery camp.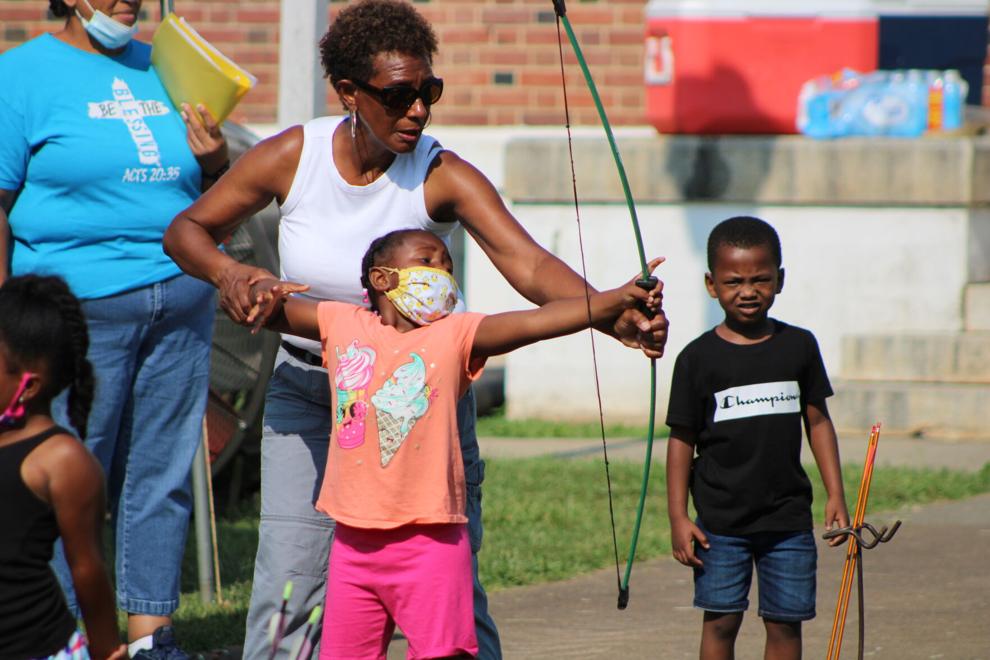 Smalls is a track and field and football player in Halifax County High School and had experience with archery, including archery a few times in school primary and intermediate.
"I love doing it because I love archery and I love helping teach kids," Smalls said.
Gunner Puckett was one of the many children who attended the archery camp and enjoyed shooting both bows and arrows.
"It's a lot of fun and I shoot a lot," Puckett said.
The number of camp participants has grown each year and the South Boston Recreation Department expects the number of participants to continue to grow in the future.
Archery camp had to take a hiatus in 2020, but in 2019 they brought out over 50 participants.